Shepherd Gallery Services is a center for the care, maintenance, and preservation of fine art and art objects. Since 1977 we have catered to the needs of connoisseurs, museums, private collectors, artists, galleries, and decorators.
Contact the Service department at 1 212 744 3392 for an appointment.
Custom and Period Framing
Shepherd Gallery Services has an extensive collection of more than 2,000 European and American period frames, with a particular focus on those appropriate for the paintings and drawings of the 19th century. We specialize in meticulous frame restoration, refinishing, and alteration.
We also offer our own line of quality frames and moldings of all periods and styles, with a broad range of custom and handcrafted finishes. Shepherd Gallery Services can produce exact copies of rare frames. We work closely with artists, architects, and designers to create and produce unique original frames.
Clients may choose from a variety of archival mats and mounts including custom-tinted French, rag, and fabric mats of silk and linen. Shepherd Gallery Services can also replicate a client's mat or sample.
All framing and fitting conforms to museum standards, employing the latest conservation practices and technologies. We offer a full rance of glazing materials, which both protect and enhance the art. Shepherd Gallery Services specializes in intricate and complicated fittings and presentations, always mindful of balancing the aesthetic concerns of our clients with the conservation needs of the art.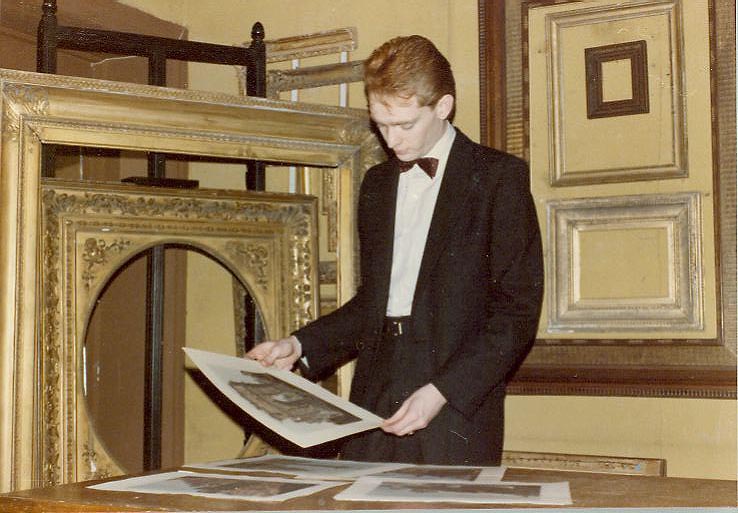 Art Conservation and Restoration
Shepherd Gallery Services offers professional, museum-quality conservation and restoration of paintings, works on paper, sculpture, furniture, metalwork, ceramics, and textiles. Our highly trained, experienced conservators are well versed in both traditional conservation methods and more recent scientific improvements. Shepherd Gallery Services retains a variety of skilled craftsmen, including trompe l'oeil artisans, bronze casters, patinators, marble carvers, jewlers, cabinetmakers, finishers, woodcarvers and gilders.
Additional Services
Shepherd Galleries Services undertakes appraisals, insurance estimates, research, photography, transportation, shipping, installations, cataloguing and collection surveys.
Conservation Services
Antique frame restoration, refinishing and alterations
Paper conservation: watercolors, drawings, pastels, prints and wallpaper panels
Document and book conservation and presentation
Painting restoration: canvases, panels, constructions and murals
Sculpture conservation: bronze, terra cotta, plaster, wax, wood and mixed media
Monument and architectural conservation
Metalwork and jewelry
Textile conservation
Ceramic restoration: porcelain, biscuit, terra cotta and faience
Facility
Upper East Side showroom located in Madison Avenue's gallery and museum district
On-site fitting atelier
Frame factory and workshop
Enviornmentally controlled, high-security storage in Manhattan
Studios and laboratories for conservation and restoration
Antique Frame Collection
French: Louis XIII, XIV, XV, XVI, Neo-classical, Empire, Charles X, Louis-Philippe, Second Empire, Barbizon, Beaux-Arts, Symbolist, Art Nouveau, Art Deco
German: Neo-classical, Biedermeier, Jugendstil, Secessionist, Expressionist
American: Colonial, Empire, Federal, American Primitive, Eastlake, Arts and Crafts, Whistler, Impressionist, 20th Century
Custom Reproduction Frames
Italian and Spanish: 14th - 17th century
Dutch and Flemish: 16th and 17th Century
French: Louis XIII, XIV, XV, XVI, Empire, Barbizon, Beaux-Arts, Art Nouveau, Art-Deco, Modern
English: Regency, Neo-classical, Victorian, Pre-Raphaelite, Aesthetic Movement
German: Neo-classical, Biedermeier, Judendstil, Secessionist, Expressionist
American: Colonial, Empire, Federal, American Primitive, Eastlake, Arts and Crafts, Whistler, Impressionist, 20th Century
Contemporary
Hardwood moldings
Custom-designed frames